Shy Red Fox Publishing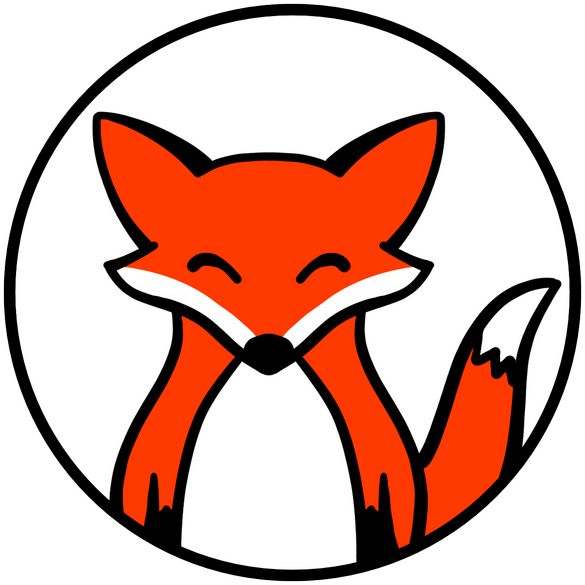 ---
Amy Winters-Voss' self-publishing imprint, based in the US.She specializes in urban and mythological fantasy and science fiction.
Guardian
---
"One hundred pieces of gold for every kitsune head laid at my feet!"

Ending the slaughter will lead Umeji and his crew to places not even the kami dare to tread.

An urban fantasy set in mythological Japan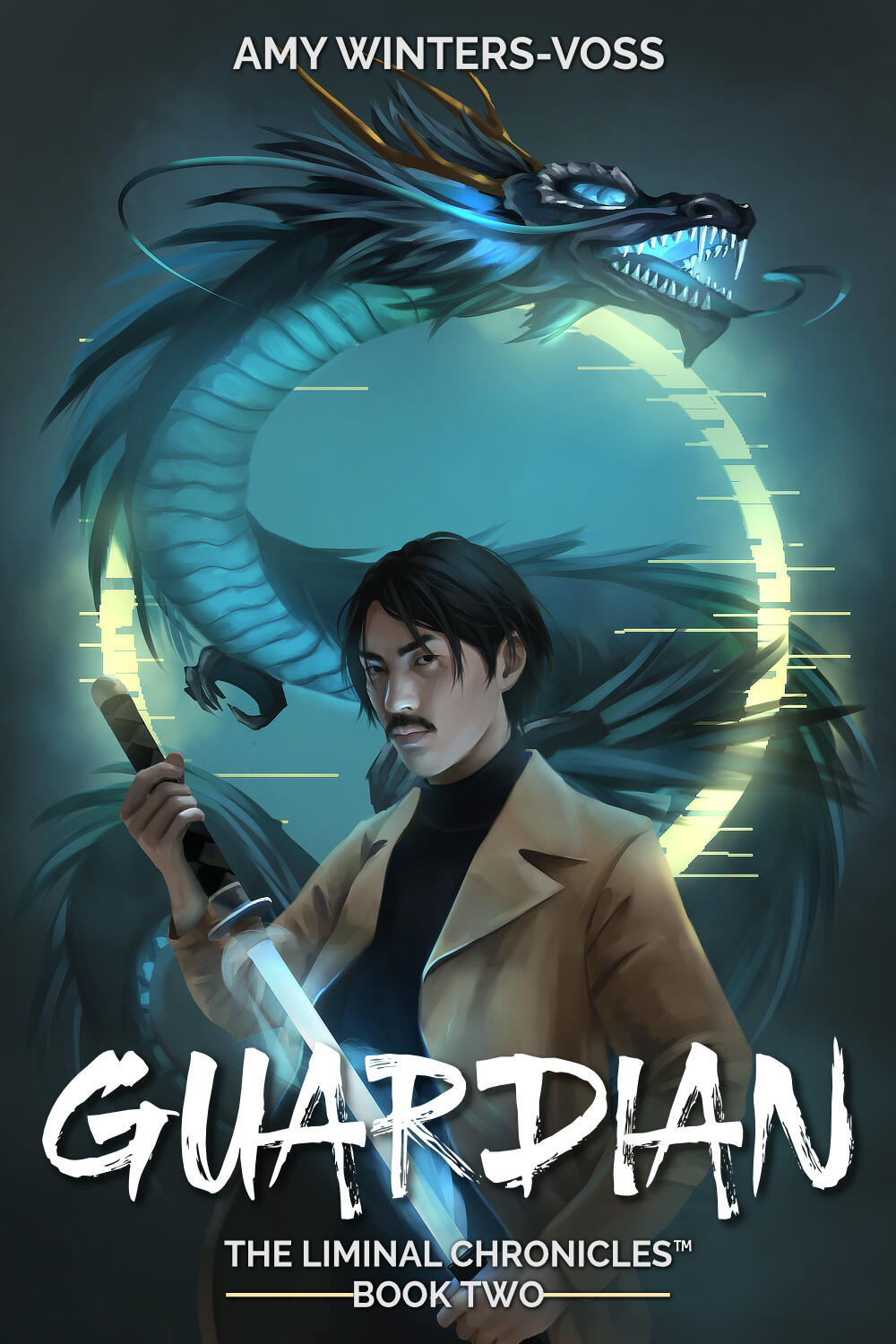 Convinced redemption lies in becoming a Guardian, Umeji Tatsuya seeks mentorship from the legendary tengu king Soujou-bou. Though, the rest of the Guardian Council is skeptical he's left behind his dark yakuza past. There's no time to prove his loyalty and worth before disaster strikes.A pair of kitsune refugees arrive and hot on their heels is a massive oni army led by Ibaraki Douji, who plans not only to exterminate kitsune kind but also to resurrect the title of Shogun to become ruler of Japan. As kitsune are slaughtered and Umeji and his family fight for their very survival without the support of the Guardians, Umeji questions where his loyalties actually lie.Just when Umeji thinks things couldn't get worse, the oni army lays siege to the rural town of Nonogawa and takes on the League of Guardians themselves. When Ibaraki makes off with a legendary sword, the Guardian Council blames Umeji for its loss. He's done playing by their rules. With family and friends by his side and all of kitsune kind counting on him, Umeji vows to recover the sword and stop Ibaraki for good.The search leads to places even the kami don't dare tread and what Umeji and his crew find is darker than anything he saw in the mob...Will Umeji succeed and prove he has what it takes to join the League before it's too late for kitsune kind?Guardian is the second book in the Liminal Chronicles series.Order now to enjoy Umeji's action-packed journey into Japanese myth, personal redemption, and found family.
THEMES
Redemption

Determination

Love

Sacrifice
AUDIENCE INTERESTS
Asia / Japan

Anime and manga

Myths, adventure, magic, paranormal, and a little romance
"Once again, Amy Winters-Voss has written a gripping story. In volume two of the Liminal Chronicles, we follow Umeji Tatsuya and his friends deeper into the ancient magic societies lurking beneath present day Japan, this time as they fight to save the kitsune from extinction.
Once again, I had to read it in one sitting, I kept wondering what would happen next! And while the ending was satisfying and wrapped up all the major loose ends, I still can't wait to see how they adapt to the aftermath of this adventure in book three."
—Angela (Amazon review), ★★★★★
Rise
---
An ex-gangster. A mysterious old woman. A mythological world of magic and danger hiding behind everyday life.

An urban fantasy set in small town mythological Japan.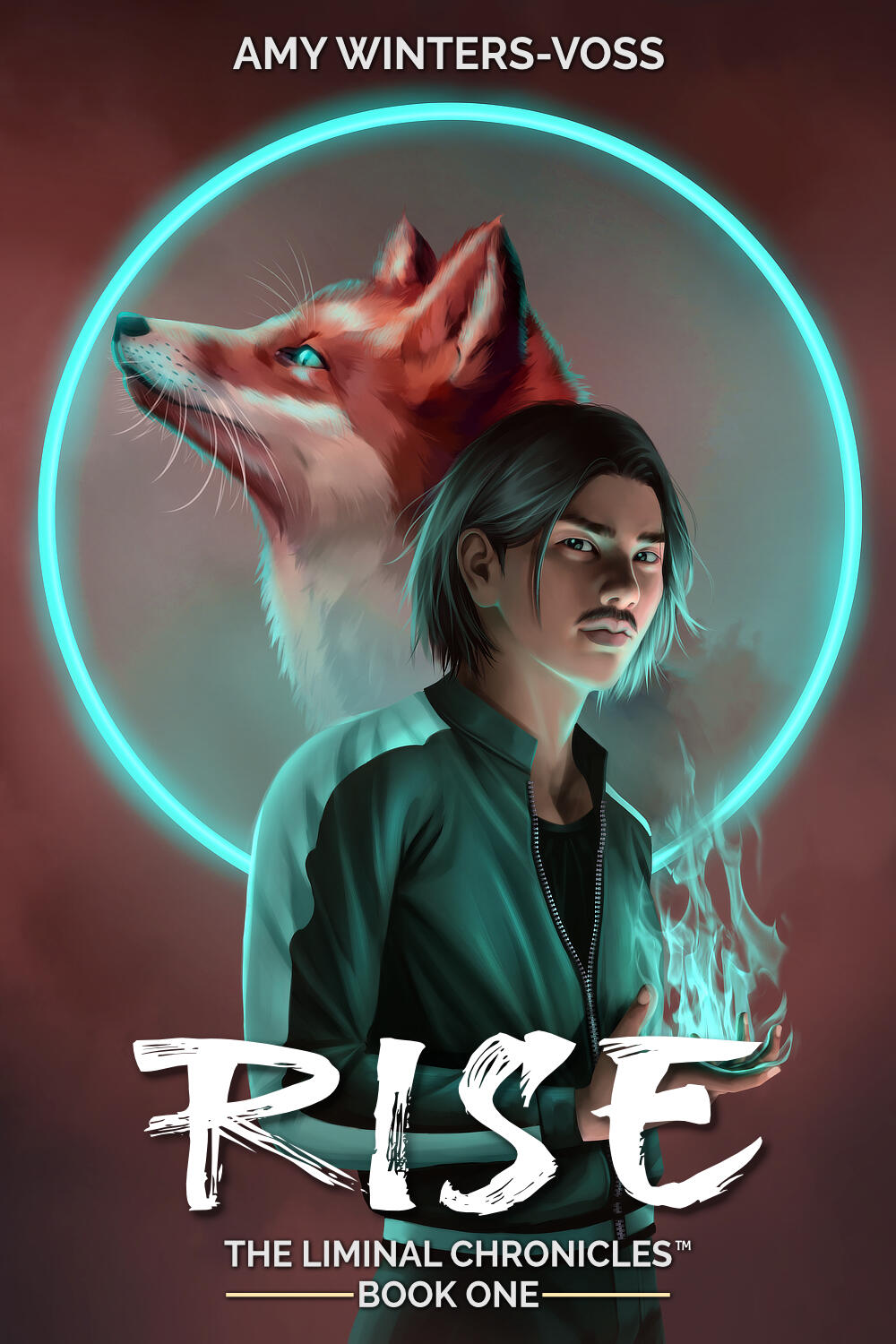 Fresh out of jail, Umeji Tatsuya seeks redemption in a small town, far from his Yakuza ties. He's barely moved in when the town's feisty dowager, Nakamura Hisako, discovers the tattoos that mark him as an ex-mobster. She hounds his every step as she tries to make him leave, but Umeji is determined.Seeking a break from the ridicule leads him to an out of the way shrine where he discovers Nakamura has a secret of her own: she's a kitsune, an ancient fox spirit—like in the stories Umeji read when he was a kid. But Nakamura is undeniable proof that those tales are true and mythical beings blend in among human kind.Everyone has a choice... Will you leave behind your past, to become someone others hold in high regard?Nakamura offers Umeji a truce. Keep her secret and she'll help him forge a mob-free future, starting with learning magic. Just when things are looking up, Umeji's training is interrupted. Date, a kitsune with a centuries-old grudge against Nakamura and a taste for turning former Yakuza members into vicious ogre-like oni to do her bidding, brings destruction in her wake. Worse yet, the one person who could drag Umeji back into the mob shows up on his doorstep, under Date's control.Is Umeji the next victim in Date's sights? Or is there more to this magical threat than he wants to believe...Rise is the first book in the Liminal Chronicles series. Join Umeji's action-packed journey into Japanese myth, personal redemption, and found family.
THEMES
social redemption

a person's ability to change

choices have consequences (even - generations later)

found family
FEATURES
multiple timelines (modern day and Meiji era)

magic

mythological beings (a few at first, in later books they'll appear more often)

mixing of the mysterious and mundane
"Imagine a world where all your favourite stuff about Japanese mythology, anime, and magic kung-fu movies come together with gritty urban fantasy in modern Japan. This is the world of the Liminal Chronicles. It's a book I didn't know I needed, but now I need more!"
—Diane Morrison, author of Wyrd West Chronicles Series, ★★★★★
---
"Must read: An engaging fantasy inspired by Japanese mythical lore. Great characters with a fast paced story...Which readers would I recommend Rise: The Liminal Chronicals to, all readers. But especially those that enjoy anime and manga, or are interested in reading them. ... While reading it felt like I was watching a movie."— Keisha Jackson-LaMon via Reedsy Discovery, ★★★★★
"...Rise: The Liminal Chronicles was a fascinating read that explored ancient magic, Japanese mythology and culture, and deep down, the ability of one man to start over anew. The story was well written and engaging, and had me constantly wondering what would come next. It was a story about change and redemption, one that touched both my heart and soul.
My Rating: 5 stars.
Recommended to: Lovers of urban fantasy and Japanese mythology in particular."—Ellie Mitchell, author of The Legends of Peradon series
---
Get Notified
---
Sign up for Amy's newsletter on Substack for news on new books and free stories.I hate spam, too, and send newsletters only occasionally.